The following article is from NihaoSuzhou on Chinas official public holiday arrangement for 2018:
---
Chinas State Council has announced public holiday arrangement in 2018.

We will have separate holidays on the Moon Festival and China's National Day.
With this in hand, you can plan your trip next year from now.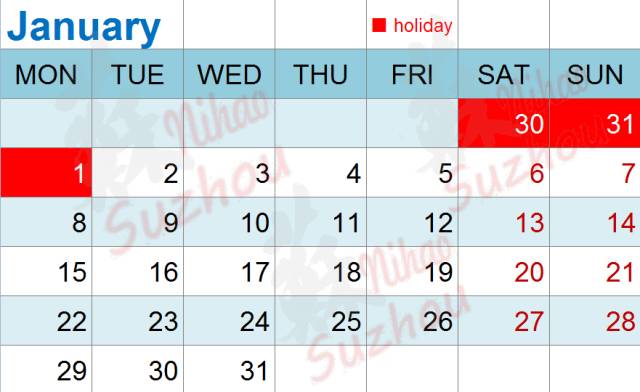 New Year's Day holiday: December 30, 2017 -January 1, 2018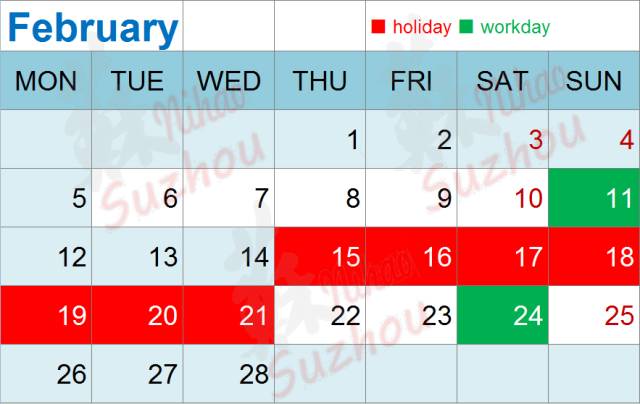 Chinese New Year holiday: February 15-February 21, but we need to work on February 11 (Sunday) and February 24 (Saturday)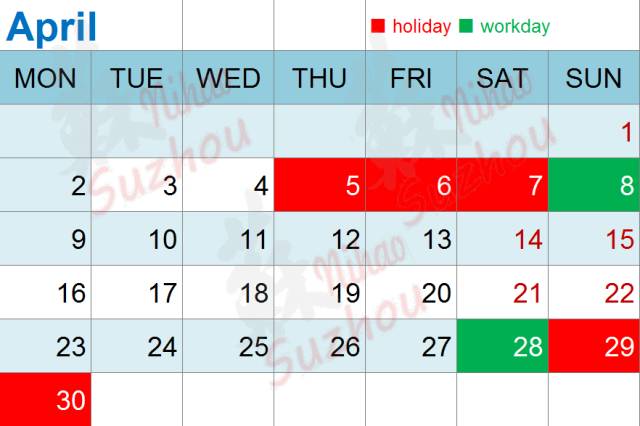 Tomb Sweeping Day holiday: April 5-7, but April 8 (Sunday) becomes a workday.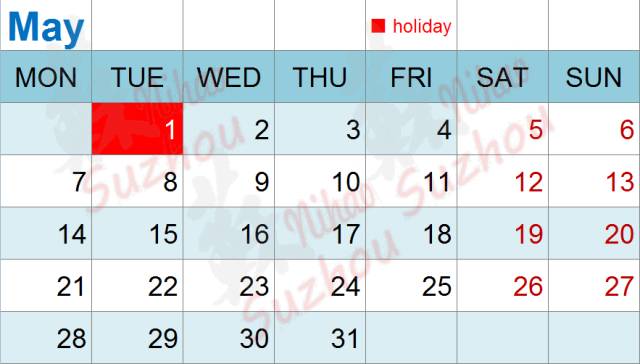 Labor Day holiday: April 29-May 1, but April 28 (Saturday) is a workday.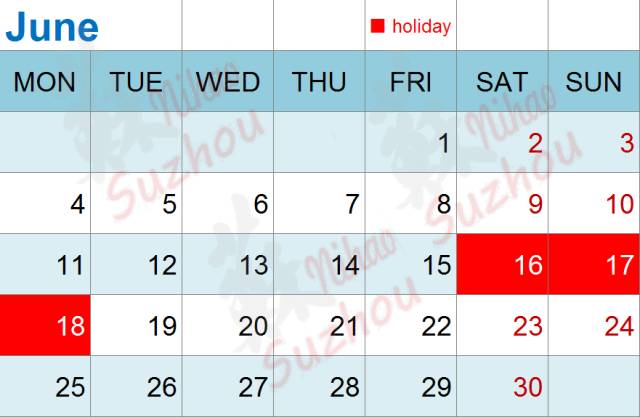 Dragon Boat Festival holiday: June 16-18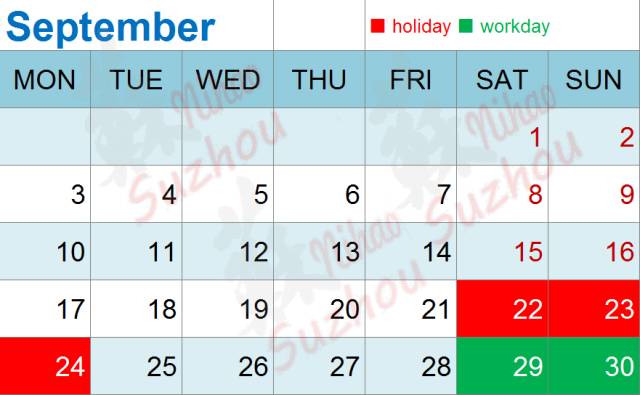 Moon Festival: September 22-24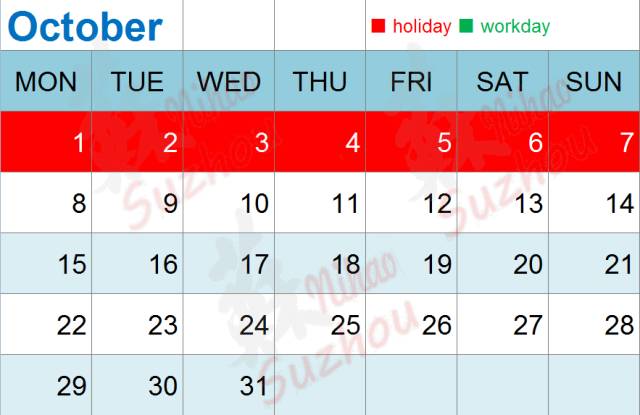 National Day holiday: October 1-7, but September 29 and 30 (Saturday and Sunday) become workdays.
---
Source: www.gov.cn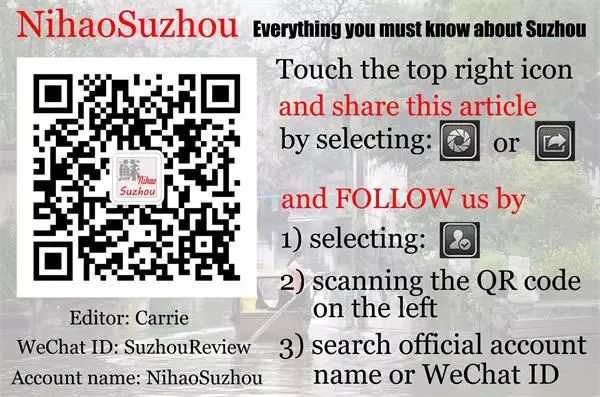 ---
---
Follow ChinaClickGo on WeChat for more China trips & travel tips!
Extract the QR below